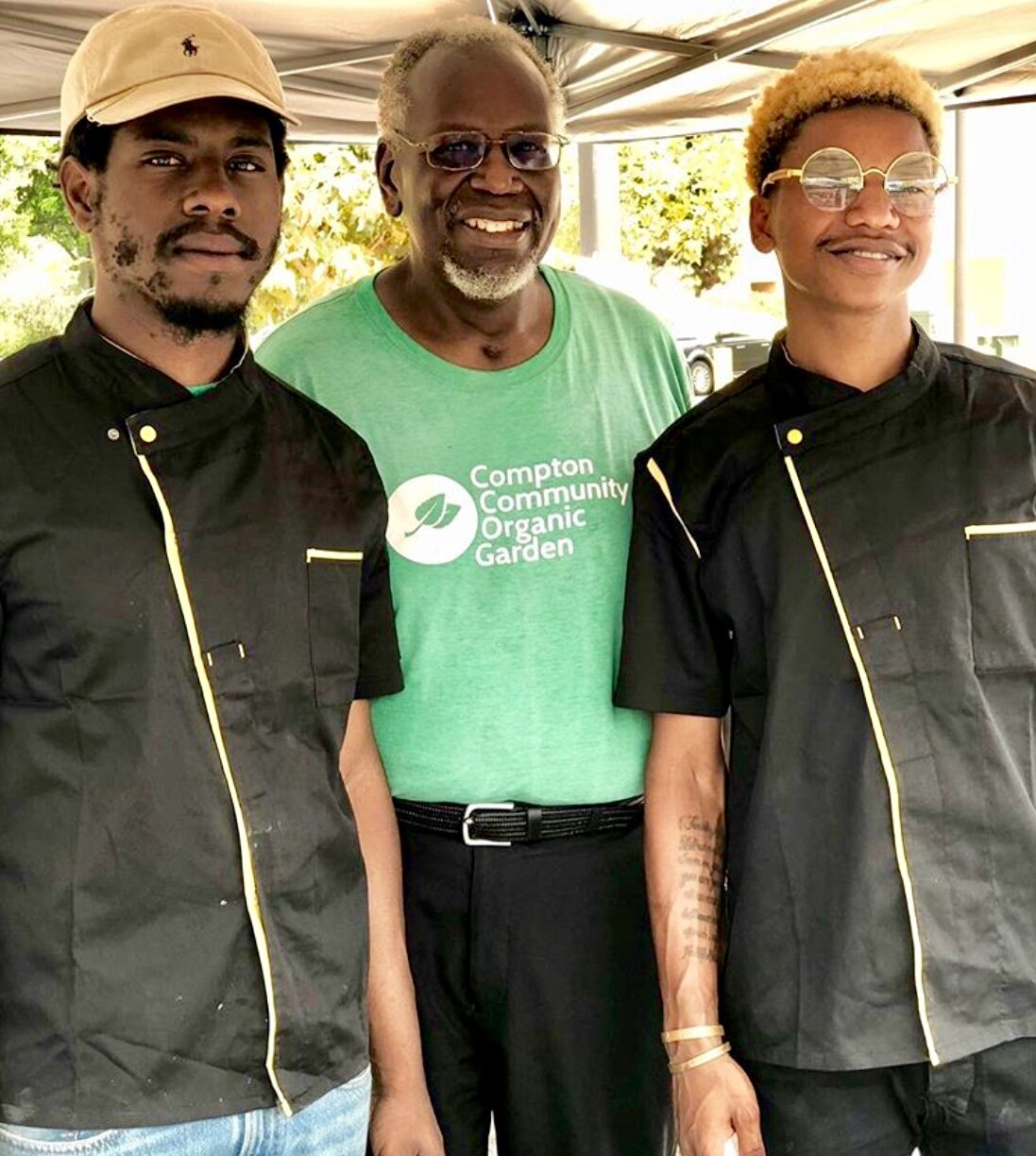 The OG. A retired doctor of neurology, founder of 16 community gardens (and counting), and expert organic gardener. Under the tutelage of Dr. Ross, an experimental & determined vanguard of young growers are leading for change in Compton from the inside, out. When Dr. Ross shares his wisdom and master gardening techniques, one feels compelled to listen carefully. I came across Dr. Ross in the garden one day (a rare occurrence) - we ate fresh tomatoes from the vine as he described why red fresh-picked tomatoes taste so differently than store-bought tomatoes (they are picked green and gassed with ethylene so that they turn red). He made sure to emphasize that plants are social and must be treated as such, as well as how to "awaken" till soil with egg shells and banana peels.
USDAgriculture Ribbon Cutting
1651 W. Rosecrans Blvd  Wednesday 10am 
Saturdays 9-10 am Weekly Class (free)
1317 Long Beach Boulevard
Agriculture is the Foundation of Civilization
Compton Community Garden is a communal effort to directly address ecological & social inequalities in Compton & beyond.

Utopia lies at the horizon
When I draw nearer by two steps,it retreats two steps.
If I proceed ten steps forward, it swiftly slips ten steps ahead.
No matter how far I go, I can never reach it.
What, then, is the purpose of utopia?
It is to cause us to advance."
― Eduardo Galeano